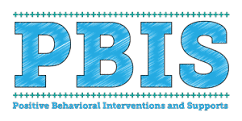 Welcome to Sheridan High School's webpage dedicated to Positive Behavioral Interventions and Supports (PBIS). We believe that fostering a positive and inclusive school environment is crucial for the success and well-being of our students. We aim to provide a comprehensive overview of PBIS and why it's an essential part of our educational approach.
What is PBIS? PBIS, which stands for Positive Behavioral Interventions and Supports, is a proactive, school-wide framework to promote positive behavior and create a safe and supportive learning environment for all students. It is based on the idea that teaching and reinforcing positive behaviors can prevent and reduce problem behaviors, ultimately enhancing student academic and social success.
Why PBIS at Sheridan High School?
Promotes a Positive School Climate:

 PBIS helps create a positive and inclusive school climate where students, staff, and parents feel safe, respected, and valued. It fosters a sense of belonging, which is crucial for student success.

Consistency and Clear Expectations:

 PBIS establishes clear behavioral expectations for all students, teachers, and staff. This consistency in expectations helps reduce confusion and promotes a sense of fairness.

Reduces Discipline Issues:

 By proactively teaching and reinforcing positive behaviors, PBIS minimizes disciplinary issues. Reducing discipline allows teachers to focus more on instruction, creating a better learning environment.

Improved Academic Outcomes:

 A positive and structured learning environment positively impacts academic outcomes. Students can focus on their studies without the distraction of disruptive behaviors.

Enhanced Social and Emotional Development:

 PBIS not only addresses behavior but also supports students' social and emotional development. It equips them with essential life skills, such as self-regulation and problem-solving.

Engagement of All Stakeholders:

 PBIS involves collaboration between students, parents, teachers, and staff. It encourages open communication and partnership to ensure everyone is working together for the benefit of our students.

Data-Driven Decision-Making:

 PBIS relies on data to assess the effectiveness of interventions and make informed decisions. This data-driven approach ensures continuous improvement in behavior support strategies.
Conclusion: At Sheridan High School, we are committed to providing a nurturing and inclusive environment that fosters both academic excellence and personal growth. PBIS is an integral part of our commitment to student success, and we invite all stakeholders to join us in supporting this approach. Together, we can create a school community where every student can thrive. If you have any questions or would like to get involved, please don't hesitate to contact us. Thank you for your continued support in making Sheridan High School an excellent place for all.