We The People Reclaims State Title
Mission accomplished. Once again Sheridan High School students return victorious from the state We the People competition in Cheyenne, earning the opportunity to take what they've learned to the national level in Washington, D.C. this spring.
Students have already begun preparation for the National We the People Competition on April 24-27, 2020 in Washington D.C.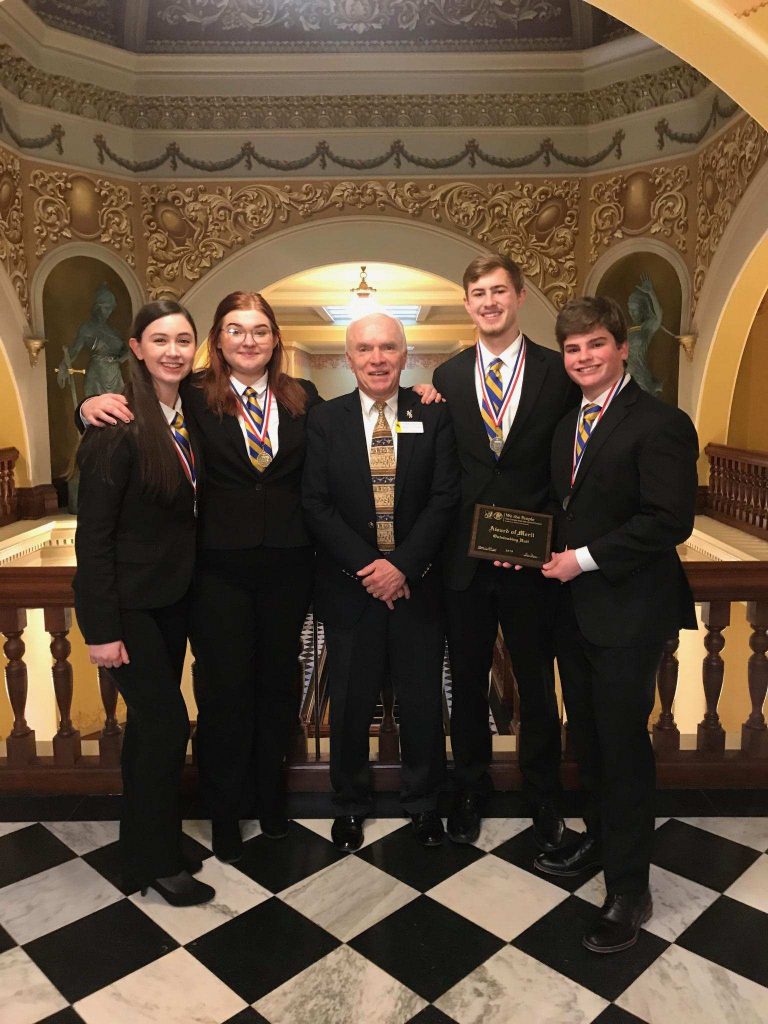 Unit 6 in the Capitol with Representative Mark Kinner