From Superintendent Craig Dougherty: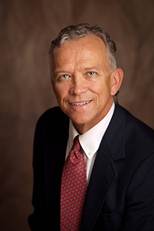 I'm fond of telling anyone who will listen that Sheridan County School District #2 is one of the top districts in the state of Wyoming. That's not bragging, it's fact! In the classroom, on athletic fields, and on stage, our kids prove that Sheridan offers the best in education. We have an incredible team of teachers, classified staff, administrators, and Board of Trustees. I'm proud to be part of this wonderful educational community!
Our staff continues to refine and work toward improved learning and excellence! You can be assured that this team of elite educators is hard at work all school year and into the summer.
Each school has a unique brand, but all of our staff are striving toward excellent learning opportunities for your child. Sheridan Schools are committed to providing your children with a world-class education!
Sheridan schools are among the top performing schools in the state on the state-wide PAWS assessment. Our staff has done a remarkable job preparing our students for high school academics and beyond. Our schools have the most innovative and successful instruction in the state and our staff is second to none.
Parent engagement and student responsibility remain focus areas for our District. Our schools are striving to communicate clear expectations to parents and students. This has been an evolving process and we would like to thank those parents that make education a priority in their household.
Sheridan County School District #2 continues to set our goals towards excellence and we look to provide our students the best programs possible. Our primary focus is student learning and making his/her education enriching and one that they can take to further heights.
If you have any questions or concerns regarding our district, I invite you to visit with our teachers, administrators, school board members, or me. My door is always open.
Sincerely,
Craig Dougherty
Superintendent