SHS Musical Mary Poppins Coming 3/11-3/15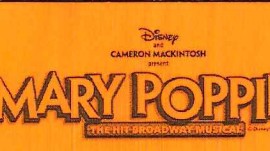 Sheridan High School students will be performing the musical Mary Poppins, on March 11-14 at 7:30 pm and March 15 at 2:00 pm in the Sue Henry Auditorium.
Tickets are on sale now in the SHS Front office. Prices are $7.00 in advance, and $8.00 at the door.